Crafters Challenge Top 100 Craft Sites

Add Your Site | Member Login
Site Of the Moment:
Digistamps4Joy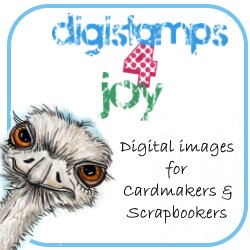 We provide cute, whimsical, fun, and sometimes serious, digital stamps used by the card making, scrapbooking, and journalling community! We also give out freebie digistamps once a month!
Rank
Site
In
Out

1

Gvello Stitch



3
176

Hundreds of cross stitch products available delivered world-wide at affordable prices: cross stitch kits, stitchery accessories and, of course, free patterns.

2

3D Decoupage & Frame Shop



0
952

Box frames for 3D decoupage, Castings, Fishing Flies or anything else you can think of.
Decoupage prints, Die Cut decoupage. PDF downloads for card makers, etc.

3

Annalaia - Patterns and Designs



0
530

Wide variety of Cross Stitch Patterns designed by me. Also Reproductions of Antique and Vintage Crochet, Knitting and Tatting Patterns.

4

Quilted Keepsake Ornaments



0
554

Quilted fabric ball ornaments handmade for all holidays and special occasions. Specializing in photo ornaments making them unique and personal.

5

Raindrop Echo Designs



0
353

Postings of handmade cards and paper crafts made by Raindrop Echo Designs. The blog also offers free digital sentiments and tutorials!
Rank
Site
In
Out

6



0
571

Brazilian souvenirs,cloth dolls.Website in portuguese language. The best site about dolls from Brasil.




7

Rolldove Glass Engraving Studio



0
501
Rolldove glass and crystal Engraving Studio relates to the glass art by Ian Parr, Rolldove studio history, whats on the engraving table now,
online shop, ships badges, raf badges and much more

8

Soap Making 123



0
384
Top-rated soap making ebooks ("Soap Making 123," "The Problem with Commercial Soap," "One-Pound Cold Process Soap Recipes," and "The Complete Encyclopedia of Soap Making Oils")

9

Digital-Ink Co



0
565
Offering quality digital stamps and printables for personal use, and commercial use scraps. New items almost daily. Enjoy our gallery, and come join us in our card making challenges.

10

Debbie's Craft Corner



0
310

Handmade affordable decorations and gifts for all occasions. Whether it is for yourself, friends ,family, teacher and even the mailman we have it!
Rank
Site
In
Out

11

Craft Show Central



0
161

Spring 2010!! This is the perfect craft show for every crafter. No set up, no tear down, no hauling boxes of your items all over the country side! All you have to do is create! I will set up your "booth" and do all the promotion for the Craft Show.

12

Forever And A Day Gift Boutique



0
224

13

Lauraine's Crafts



0
337
Lauraine's Crafts is a mobile craft shop that operates in the North East of Scotland but also offers a wide selection of handmade crafts as well as an online shop

14

Doll Collectors Worldwide



0
406
This forum brings together the Buyers, Sellers & Artists of Collectible Reborn & OOAK Dolls in a FUN and FRIENDLY atmosphere. Everyone is welcome to register and join in on the fun.

15

Custom Baby Hats



0
406

We specialize in custom crochet baby hats and handmade baby gifts. We have cool cotton beanie hats for baby girls and baby boys

16

WWW.MY-SECRET-CORNER.COM



0
808

Your Place For Original & Unique Handmade Beaded Jewelries
Timeless ... One-Of-A-Kind ...
" Where The SECRETS Are Yours To Keep By Destiny ... Forever ! "

17

Signs By The Bay



0
667

We offer handmade primitive wood signs, made from pine wood. We specialize in custon personalized signs.

18

Bon Bon's Creations



0
742
Welcome! Enjoy Unique Crafts & Gifts from personalized Family Wood Sign's to Engraved Reed Diffusers.

19

Cards To craft



0
907
A site to purchase decoupage sheets and more for making cards to sell also weekly freebies

20

Rolicards



0
1805

Rank
Site
In
Out

21

Top 100 Crochet Knit Cross Stitch Sites



0
725

Whatever needle or hook you love to work with this site will help others see your works on your site. This list will more than likely get you more traffic, more exposure and possibly more sales. Please join the Top 100 Crochet Knit Cross Stitch Sites list

22

Top 100 Rockin' Hobbyists Sites



0
680

All crafters welcome to join. Crochet, Knit, Cross Stitch, Jewelry Making, Button Making, Stamping, ScrapBooking, Prim, Candle Making, Quilting, Sign Making, whatever your hobby.
Come one come all!!!

23

Afghan Crochet Patterns By Chella*Crochet



0
538

Fun quality crochet pattern graphs to make afghans, crocheted or knitted. Yarn amounts are given with purchase for single crochet using worsted weight yarn. These graphs can be cross stitched also.

24

Craft eLinks Directory



0
332
Search or browse the Craft eLinks Directory to locate finished crafts, patterns, craft supplies and equipment, craft projects and much more. Easy to navigate!

25

Website Product Entry Services & More



0
516
The Boutique Assistant offers product entry services and more for your online e-store. Lending a helping hand to get your website up and running. Swing on by for a visit
Page: [1]
2
3
4
Last Update: Fri, 01.18.19 1:25
Next Update: Fri, 01.18.19 1:55
Next Reset: Sat, 01.19.19 20:25
Sites: 127
Powered By GoTop100.com